Welcome, students!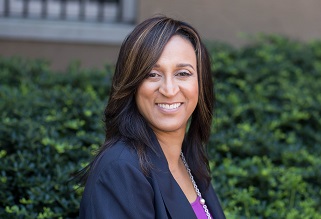 Dear Students,
Welcome back to Yale for the 2015-2016 academic year! I am excited to see what this year has to offer and to continue the work of creating a welcoming, diverse, and healthy Yale.
Over the summer, I was reflecting on the peacefulness of nature while on a walk with my dog, C. Without a moment to enjoy nature and step back from the constant business of life at Yale, I could not help my colleagues and student leaders support the emotional, spiritual, and intellectual development of Yale students. In a community as diverse as Yale, there are a number of ways to seek out that peace. Play intramurals and meet new people. Enjoy ice cream in the Chaplain's Office. Share a meal with friends in a New Haven restaurant. I urge you to seek out your own peaceful moments and remember that a Yale education is to be found inside and outside the classroom. 
I am pleased to report some of the progress made on student life initiatives from last year. As the result of a joint effort between this office and GPSS and GSA, the Payne Whitney Gym will now be open until 11:00 p.m. on weekdays and until 8:00 p.m. on the weekends. Many student wellness initiatives, including the hiring of additional clinicians at the department of Mental Health and Counseling, the creation of a new wellness website, and the launch of The Wellness Project, will affect the entire student body and encourage a culture of care and compassion for ourselves and one another. Plans for the Schwarzman Center are underway as we seek to create the perfect environment for students, faculty, and staff to engage with each other. I look forward to working with student government leaders Joe English (Yale College Council President), Liz Salm (Graduate Student Assembly Chair), Elizabeth Mo (Graduate and Professional Student Senate President), and their constituents on these issues and others related to campus life.
Please feel free to reach out to my office with any questions or concerns at student.life@yale.edu. I also invite you to follow me on Twitter (KimGCrews) for updates on student life and other topics.
Be well,
Kim