Post-election Opportunities for Engagement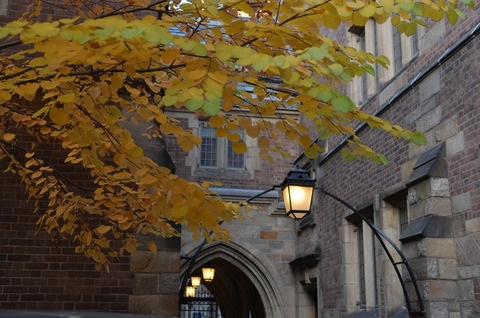 To the Yale Community:
Many on our campus are still processing this year's presidential campaign and election, which highlighted deep divisions, hurt, and anger in this country. I want to emphasize that Yale is and always will remain a welcoming community, where differing voices, ideas, and cultural identities are respected. Our political leaders are calling for the country to unite, and many of you are hopeful for a change that can bring the country together. Despite that, some are feeling uncertain about their future. We encourage you to engage fully with each other, speaking frankly, listening fully, and seeking common ground.
There are already opportunities on campus for this kind of engagement.
| | |
| --- | --- |
| All day | La Casa will be open |
| 11:00 a.m. to 7:00 p.m.: | Battell Chapel will be open for quiet reflections |
| 12:30 to 2:00 p.m.: | The Afro-American Cultural Center will host a luncheon discussion |
| 3:30 p.m. | Shades of Yale will perform at Dwight Chapel |
Shades will also perform this evening in the Yale Law School Auditorium at a symposium examining civil discourse online and in the media, and its impact on the election. The symposium, "Truth in the Internet Age," will be held from 6:00 to 8:30 p.m., and features: Glenn Thrush of Politico, Bret Stephens of The Wall Street Journal, Tanzina Vega of CNN, Scott Carpenter of Jigsaw (formerly Google Ideas), Eliana Johnson of The National Review, Kurt Eichenwald of Newsweek, and Graeme Wood of The Atlantic. The moderator is Greta Van Susteren. Dean of Yale Law School Robert Post will be interviewed, and President Salovey will give remarks. The evening's final panel discussion will feature Yale student editors Madeleine Colbert of The Politic, Arturo Pineda of DOWN Magazine, and Josh Altman, President of The Buckley Program.
This event, presented by The Poynter Fellowship, is just one of many ways in which we can come together as a community to discuss our shared values and our society's path forward. It is open to the entire student body and the wider Yale community, as well as to the public. It will also be live-streamed on the Yale YouTube Channel. Students are also encouraged to join the conversation in advance by submitting questions for the symposium participants. Those questions should be submitted to Vice President of Communications Eileen O'Connor at eileen.oconnor@yale.edu.
For more information on events, please check this webpage that has been set up on the Secretary's Office website. We will continue to update this page as we receive more information about events occurring across the university.
Sincerely,
Kimberly M. Goff-Crews