Expanded Gym and Library Hours for 2016-2017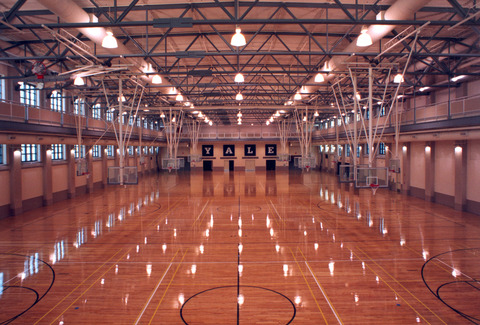 This announcement was sent to the Yale student community on April 26, 2016.
Dear students,
I am pleased to share with you an update on the expansion of Yale gym and library hours, the result of conversations with graduate and professional student leadership over the past year.
Expanded access to Payne Whitney Gymnasium, which was piloted throughout this year, will become permanent in August in time for the new academic year. This year's pilot, which expanded the number of gym hours by 15 percent and included later evenings on weekdays and weekends, was a resounding success, especially among graduate and professional students. This permanent expansion of gym hours is a direct result of advocacy on behalf of students by the Graduate Student Assembly (GSA) and the Graduate and Professional Student Senate (GPSS).
In addition to the expansion of gym hours, a pilot program will begin this summer to expand access to Sterling Memorial and Bass Libraries with funds requested by GSA and GPSS and approved by the provost. Under the pilot, which will continue through the academic year, Sterling will remain open later on several weekday evenings. During October and spring breaks, both Bass and Sterling will offer extended hours during the week. For more details, please check the library hours website. Over the next year, as we launch the library pilot, we will publicize the revised hours, analyze the results of the expanded hours, and continue productive discussions between administrators and student leaders.
Many thanks to university staff in Athletics and at the University Library for their continued support of these student life initiatives. I am especially grateful to Duke Diaz, Senior Associate Athletic Director of Payne Whitney Gymnasium Administration and Physical Education, whose enthusiastic direction made the gym pilot a great success, and to University Librarian Susan Gibbons, who will lead the library pilot. 
I look forward to continued collaboration with student leaders and university professionals.
Sincerely,
Kimberly M. Goff-Crews
Secretary and Vice President for Student Life