Announcement about student wellness initiatives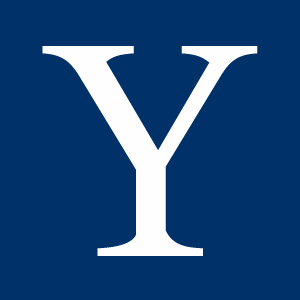 Dear students,
Yesterday, you received a letter from Dr. Paul Genecin, Director of Yale Health about the developments in Mental Health and Counseling (MHC) that will help ensure improved access to clinical care at the university. Dr. Genecin, Dr. Lorraine Siggins, and the staff of MHC have been dedicated to these efforts over the past year, and many students have provided valuable feedback. Today, I would like to expand on Dr. Genecin's announcement by reminding you of an existing wellness resource and by introducing you to two new projects that emphasize students' and scholars' well-being.
1. Expanded Gym Hours at Payne Whitney Gymnasium
Beginning this fall, Payne Whitney Gymnasium will be open for expanded hours on both weekdays and weekends. Providing more flexible options for students wishing to use the gym, hours will increase by one hour on Monday through Thursday, by three hours on Friday, and by three and a half hours on weekends. Fall 2015 hours will be:
| | |
| --- | --- |
| Monday – Friday | 6:00 a.m. – 11:00 p.m. |
| Saturday | 9:30 a.m. – 8:00 p.m. |
| Sunday | 9:30 a.m. – 8:00 p.m. |
During the extended hours, the Israel Fitness Center, the Brady Squash Center, and the Lanman Center basketball and volleyball courts will be available. Pools, crew tanks, the Lee Amphitheater, and Floor 7 and above will be closed.
Many thanks to the students, administrators, and staff who worked to make this pilot possible, including the Graduate and Professional Student Senate (GPSS), the Graduate Student Assembly (GSA), Provost Ben Polak, Dean Lynn Cooley of the Graduate School of Arts and Sciences, Athletic Director Tom Beckett and his staff, and the Office of the Secretary and Vice President for Student Life. Congratulations to all involved in this process.
2. Student Wellness Website
In reports and conversations, students have recommended that information about student services related to mental health and wellness be aggregated in one place. In response, my office has developed a student wellness website, which contains information about mental health and a wide-variety of wellness resources on campus. As other health-related initiatives evolve over the coming year, the website will also evolve to reflect a holistic definition of wellness. Even in its first phase, the site supports students across a continuum of needs, providing information on opportunities to practice self-care, engage with a community outside of academic life, and seek professional mental health care. This site does not replace the department of mental health and counseling (MHC) website, but includes an overview of the department's work. Students looking for the most comprehensive information about MHC should go directly to the department's webpage, as indicated on the site.
3. The Wellness Project
What began as a community conversation about mental health has grown into a broader conversation about wellness. Recognizing that the improvement of mental health services is only one piece of a larger effort to support student wellness, I convened a group of students, faculty, and staff this summer to discuss a collaborative framework and strategy for student wellness at the university. The committee and the work it supports will operate under the umbrella initiative titled "The Wellness Project," which will support new and existing programs and communications that enhance students' emotional, physical, social, spiritual, intellectual, and academic well-being.
This year, at the recommendation of The Wellness Project committee, the Office of the Secretary and Vice President for Student Life will allocate money towards a pilot student-funding initiative. Through this initiative, undergraduate and graduate and professional students and student groups will be eligible to apply for limited funding to help implement projects in any of the six wellness areas listed above. Student groups may request funding up to $1,000, and applications will be evaluated by The Wellness Project committee, which includes students.
Grant applications will be due on Friday, October 16, by 5:00 p.m. To read through the application form and apply for funding, click here. Funding announcements will be made by Friday, November 13.
The Wellness Project will also include programs developed by faculty, students, and staff to provide students with lifelong skills related to stress management, emotion, and resilience. Pilot and prototype projects will evolve over the course of the next year, and I will continue to keep you updated as they take shape.
To read more about The Wellness Project, its vision and mission, and its committee members, click here. We look forward to sharing more of the committee's work with you over the coming months.
At Yale, you are a part of a unique community that places tremendous value on your growth and learning—as students and scholars, but also as individuals. I encourage you to incorporate wellness into your daily lives, making use of the resources on campus that can help you chart the best pathway towards well-being at Yale and beyond. If you are interested, you can find more of my thoughts on wellness and resiliency here or on my Twitter page.
I would like to thank the leaders of Yale Health, the members of The Wellness Project, and all of the students who have been important collaborators in this work. I look forward to hearing your thoughts and reading your feedback about the student wellness website, which you may leave here.
Be well,
Kimberly M. Goff-Crews
Secretary and Vice President for Student Life