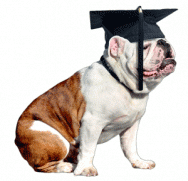 If you will not or did not attend Commencement in person, please submit this form to request your diploma. Diplomas are available for pick up by appointment on Tuesday, Wednesday and Thursday between the hours of 10:00 a.m. - 12:00 p.m. and 1:00 p.m. - 3:00 p.m. The Diploma Office is closed on Fridays. Identification must be shown when picking up a diploma. To receive diplomas, graduates must have paid all debts to the University in full.
Students who qualify for degrees in December from the Graduate School may request their diploma now and still attend Commencement. The GSAS Commencement Response Form  must be submitted by April 15th to confirm your attendance at Commencement.
*Diplomas conferred at May Commencement will be available for pick up after May 26, 2020 or mailed after August 1, 2020.
*Diplomas conferred in December will be available for mailing/pick up after February 1, 2020.
The Diploma Office will be closed:
February 13, 2020
March 3, 2020
Campus Address
Whitney Grove Square
2 Whitney Avenue, Suite 230
New Haven, CT 06510